How do I personalise baby clothing hangers?
Step 1: Go to the shop by clicking on "SHOP".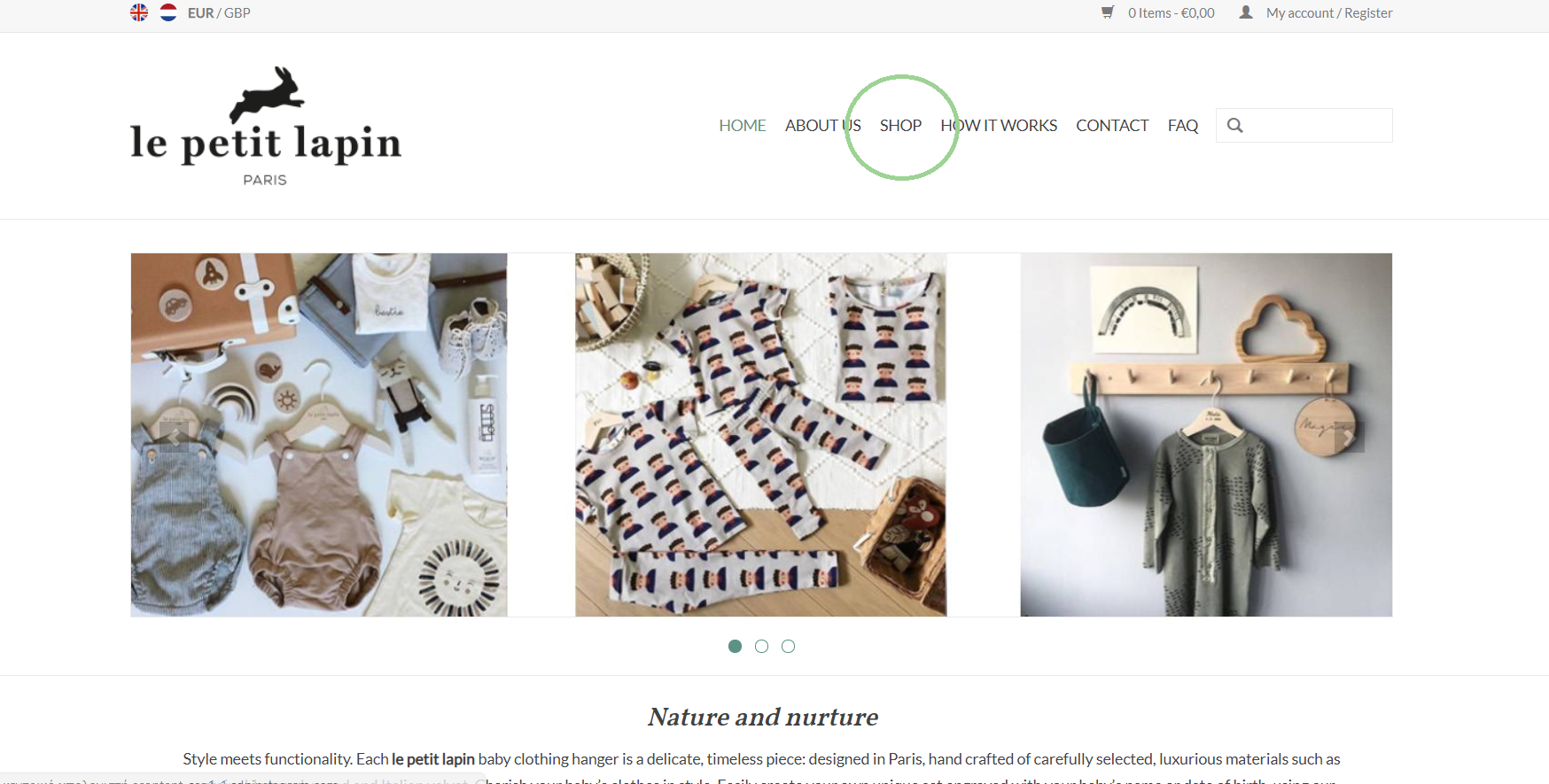 Step 2: Select the personalized clothes hangers. This brings you to the configurator, where you can see the example of how the pendant will become.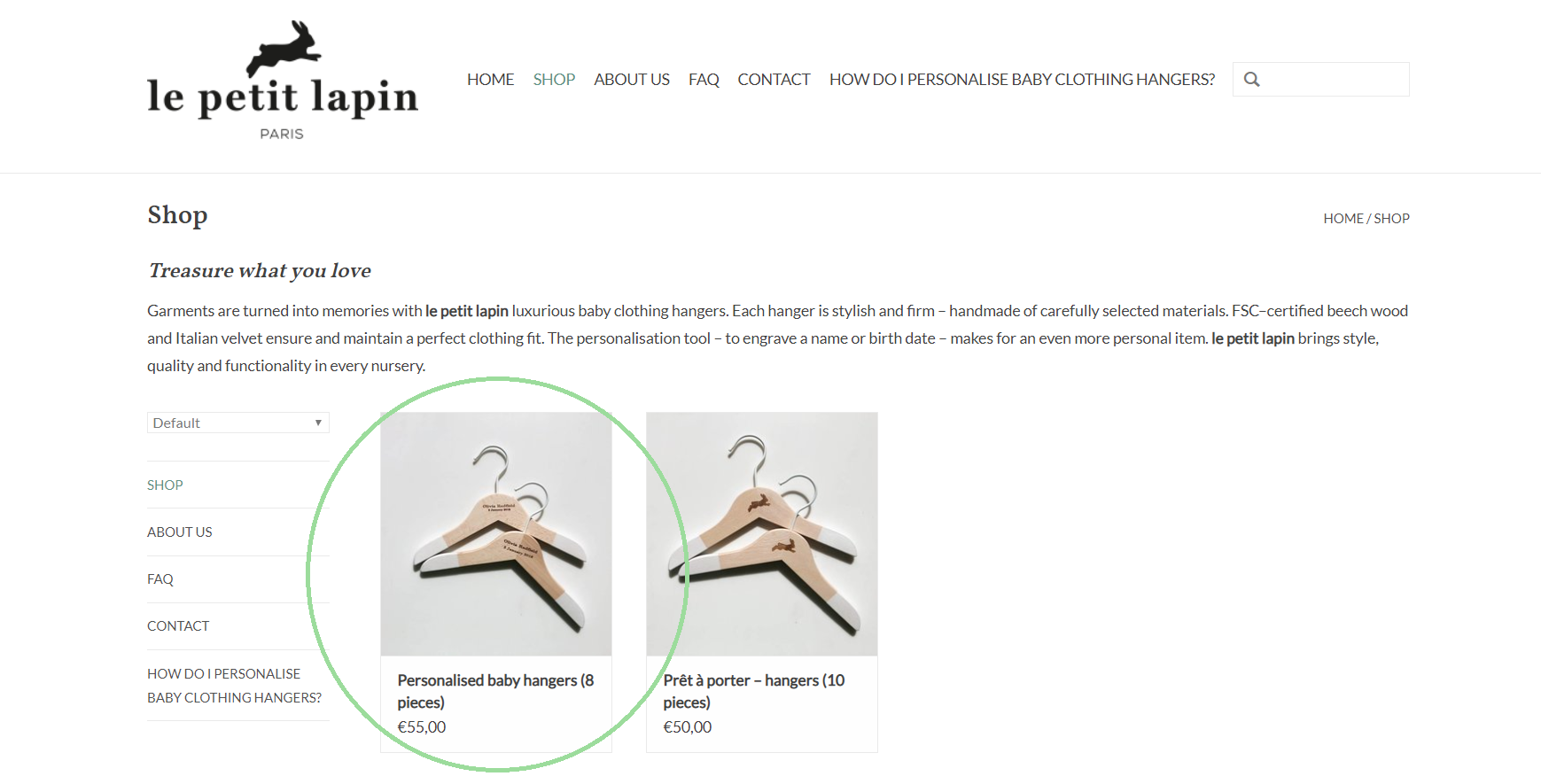 Step 3: Click "PERSONALISE"
Step 4: Click on the field where you want to write the name, and type the text in at "NAME".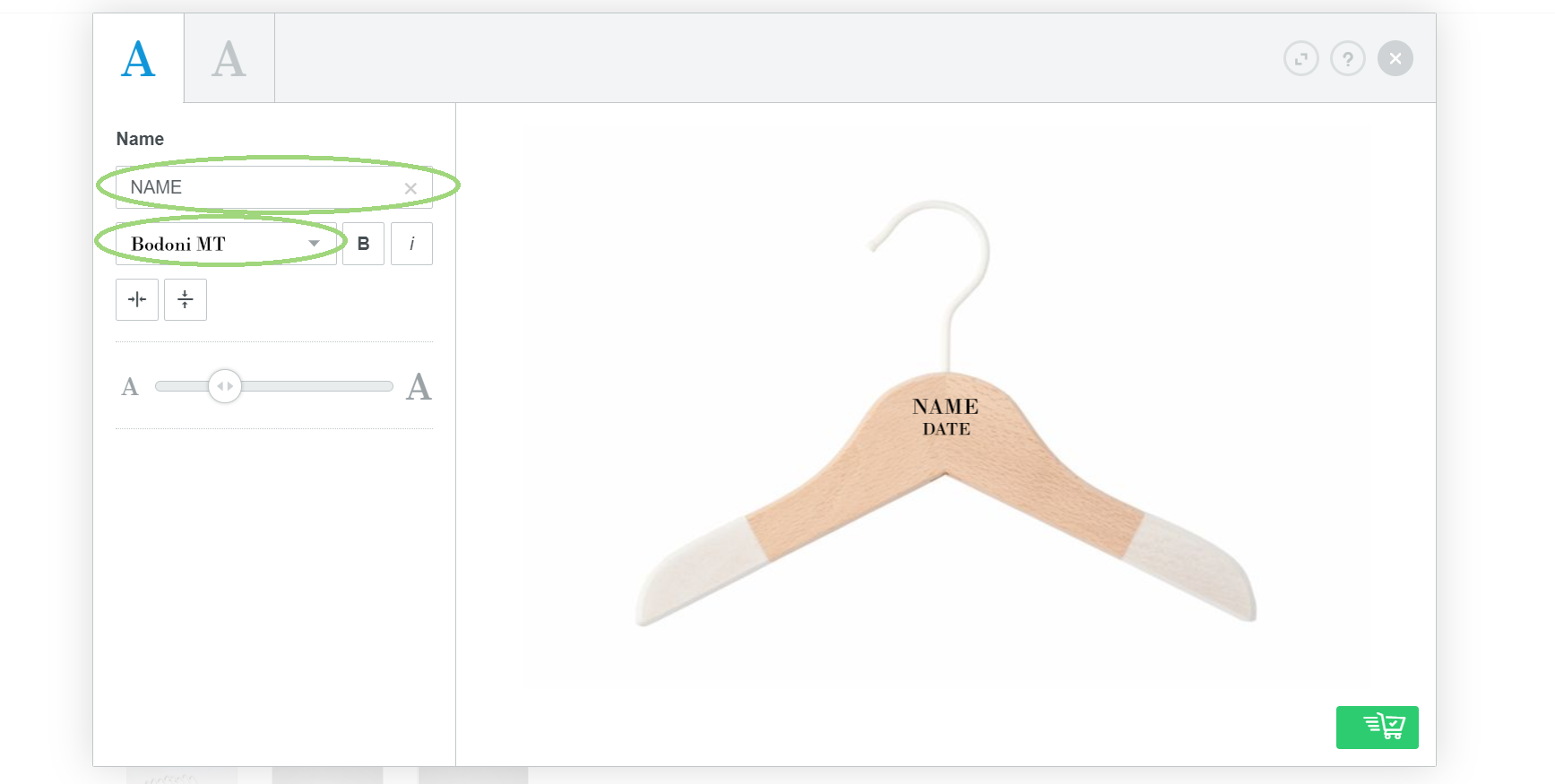 Step 5: Do the same before the birth date. You do not necessarily have to enter a birth date. This could also be just another text such as a last name. In case you do not want any text here, just delete the text "DATE" and then there is nothing. There will therefore no text on the hanger.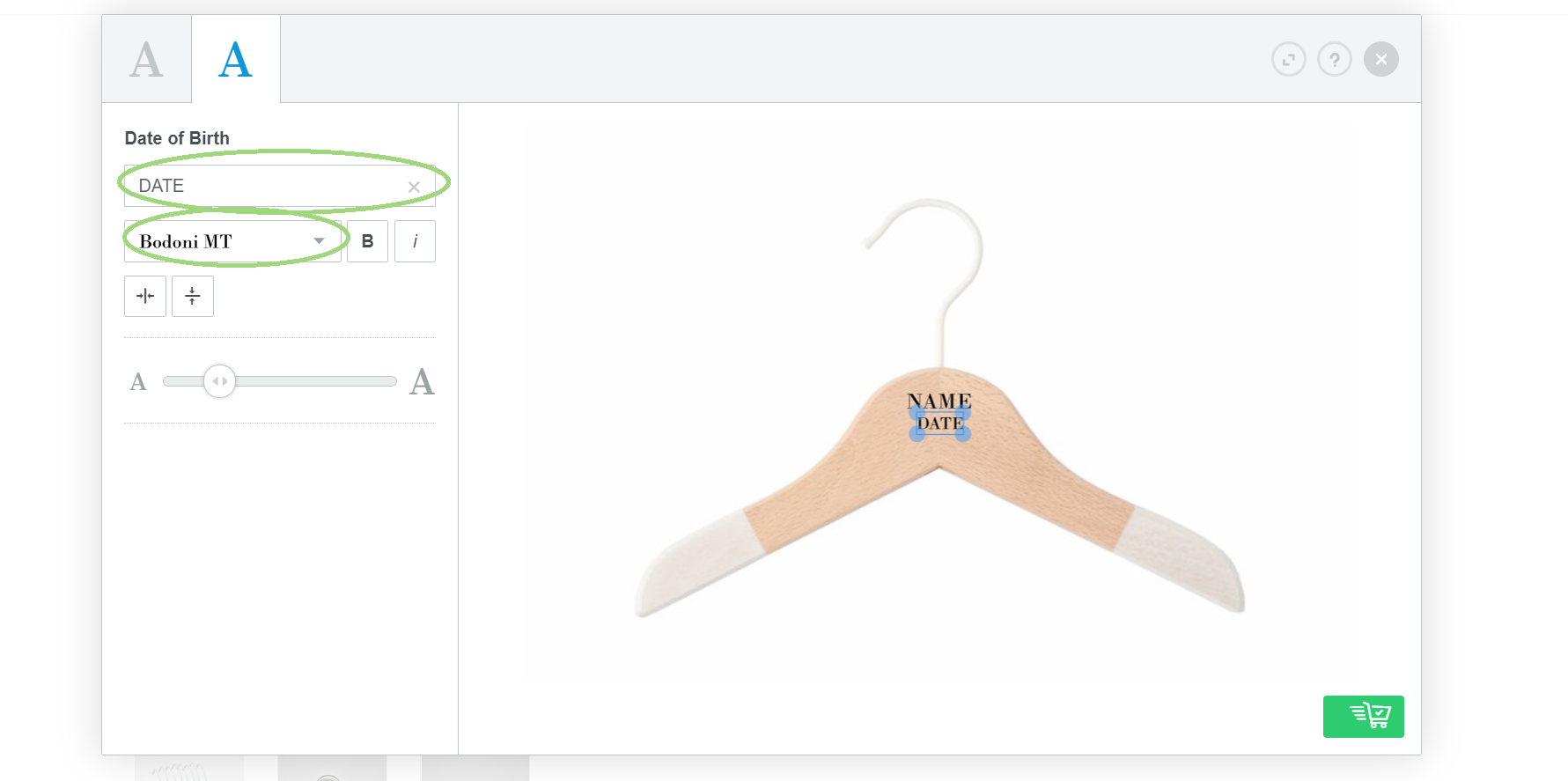 Step 6: Enlarge or reduce the text by dragging the blue dots around your text with your mouse, or by adjusting the size by dragging the arrows from left to right with your mouse.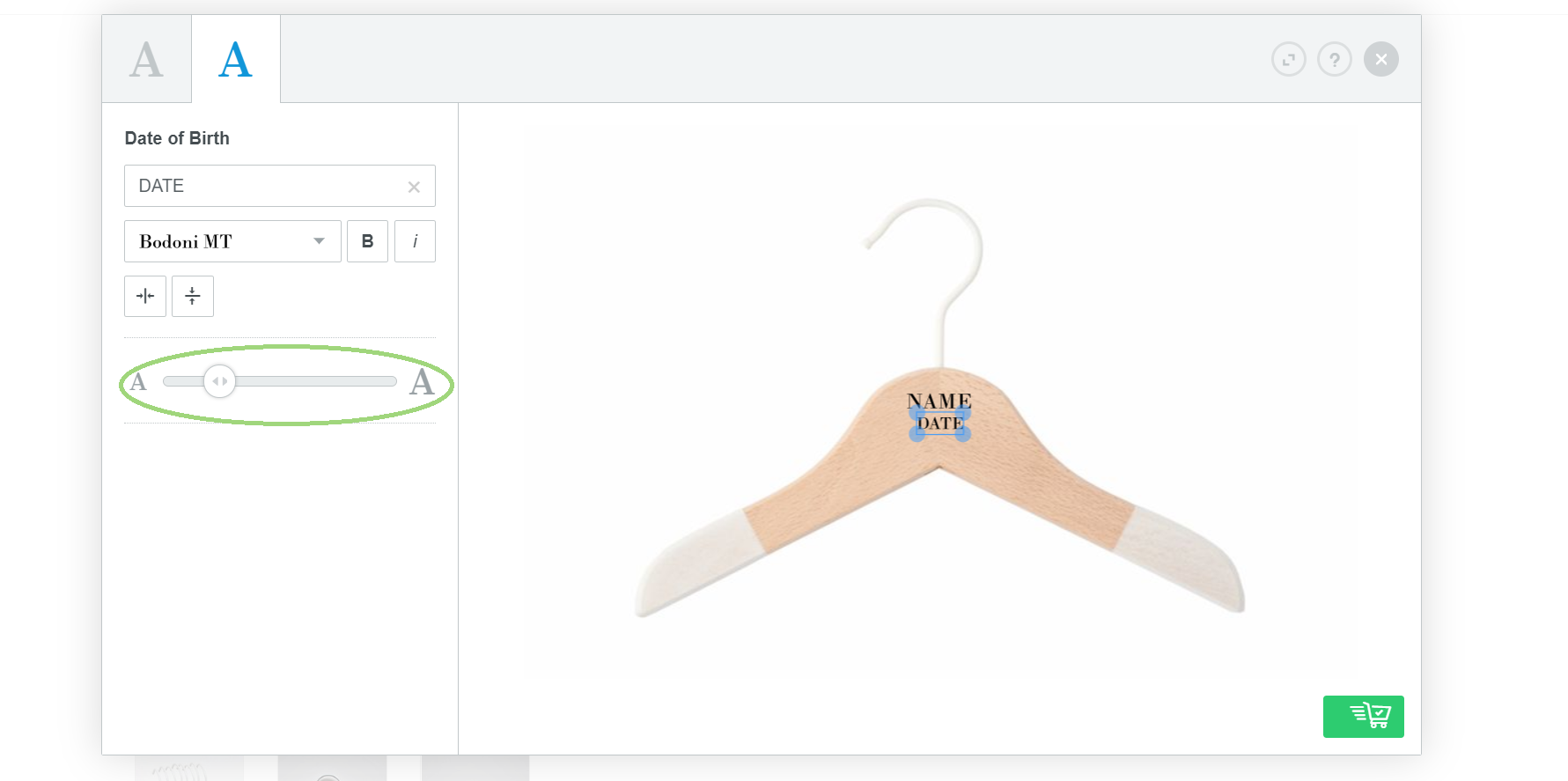 Step 7: Once you have content with the text you have made, you have to click on the bottom right of the shopping cart.
ATTENTION: take a good look at the text, to see if there are spelling mistakes or the like. How it can be seen here is also how it will appear on the pendant.